Ribbon cutting of the new train station on April 9 in South San Francisco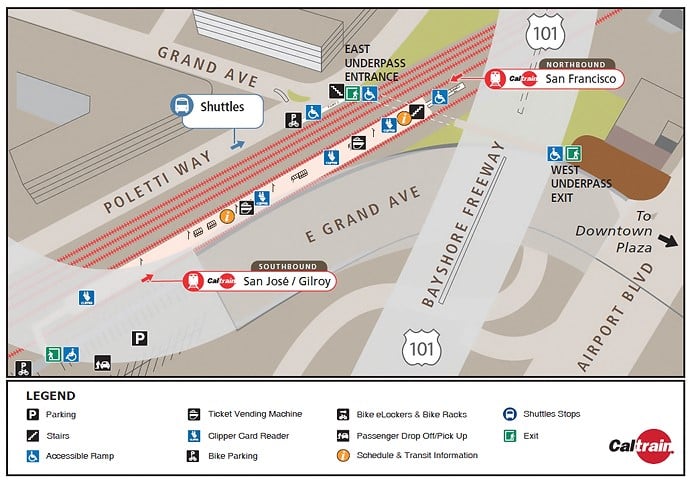 South San Francisco, CA April 1, 2022 Press Release
In 2017, Caltrain, in cooperation with the City of South San Francisco, began construction on the South San Francisco Station Improvement Project.
With funding from the San Mateo County Transportation Authority, the City of South San Francisco and the Federal Transit Administration, the $96.6 million project built a fully accessible station with a central boarding platform, allowing passengers to move seamlessly between platforms.
The modernized station offers updated amenities, improves Caltrain efficiency, and lays the foundation for Caltrain electrification that will run faster, cleaner, and quieter. A new underpass for pedestrians and bicycles strengthens the east-west connection; while the overall design integrates the station into the fabric of downtown South San Francisco to better serve the community.
TAPE CUT
WHEN
Friday, April 8, 2022
Seating starts at 9:30 a.m.
The program starts at 10:00 a.m. sharp
OR
San Francisco South Caltrain Station
296 Airport Blvd.
South of San Francisco, CA 94080
Event & Parking Map
RSVP
To RSVP, Click on here.
Confirmed speakers