Austin Talks | West Side CTA station to be renovated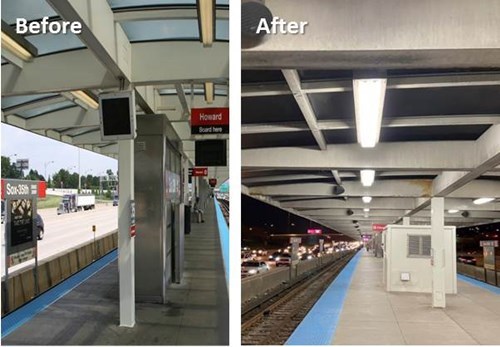 The center Green line the stop is one of nearly 30 call to action stations across the city that will be repaired and improved.
The work is being done as part of the CTA's ongoing station revitalization program, which was expanded and accelerated last year to target more than 90% of all train stations.
Work began at some stations in April and will continue throughout the year, according to a CTA press release. Customers will be informed in advance and can always visit the CTA website for updates. There will also be posted signs and alerts at each location a few days before work begins, while work is in progress, and after work is complete.
As a member of "refresh and renew" programcrews respond to behind-the-scenes needs and repairs to keep stations in good working order, including removal of obsolete appliances and equipment, repairs to utility lines and plumbing.
Last year, crews made various upgrades to 127 train stations, worth $3.5 million.
Of these stations, 35 received larger works that included upgraded platform amenities – such as benches, litter bins and windbreaks – concrete repairs, updating or replacing old signage or damaged, upgraded LED lighting throughout and permanent repairs.
The remaining 92 stations received moderate upgrades which included lighting upgrades, repainting of surfaces – such as columns, walls, railings, fences/gates and platform fittings – and pressure washing.
None of the other Green Line or Blue Line stations in Austin are scheduled for this work in this round.